Pricing
We pride ourselves on offering the best pricing in the industry for large 3D prints. Our goal is to make 3D printing accessible to as many people as possible. If you have looked into 3D printing your prototype or scale model in the past and concluded that it was too expensive, think again.
On this page, we have a number of examples of different projects we've worked on, organized by price range. Our goal here is to show you approximately what you can expect to pay to have your project 3D printed - You may be surprised at how affordable it can be to 3D print even a very large model.
If you're looking for an exact price quote for your 3D print, please contact us directly. Since 3D printing is a versatile manufacturing process and the requirements of projects can vary quite a bit, we really need to understand the details of your project to provide exact pricing.
Requirements such as material, strength, surface finish, and other specifics can't be communicated to an instant quote tool, and we feel that we can provide a better (and more affordable) quote to you by reviewing your order personally. Getting in touch will also allow us to help you choose the most affordable option to meet your needs based on our experience.
Don't worry—we'll discuss your project and provide a quote for free, regardless of whether we end up 3D printing your design or if another manufacturing method is a better fit.
Design prototype for Student Project
Car Dealership Scale Model
Full-Size Wheel Prototype
Stage Lighting Spacers (Set of 5)
Full-Size Dalek Model Head
Functional Telescope Component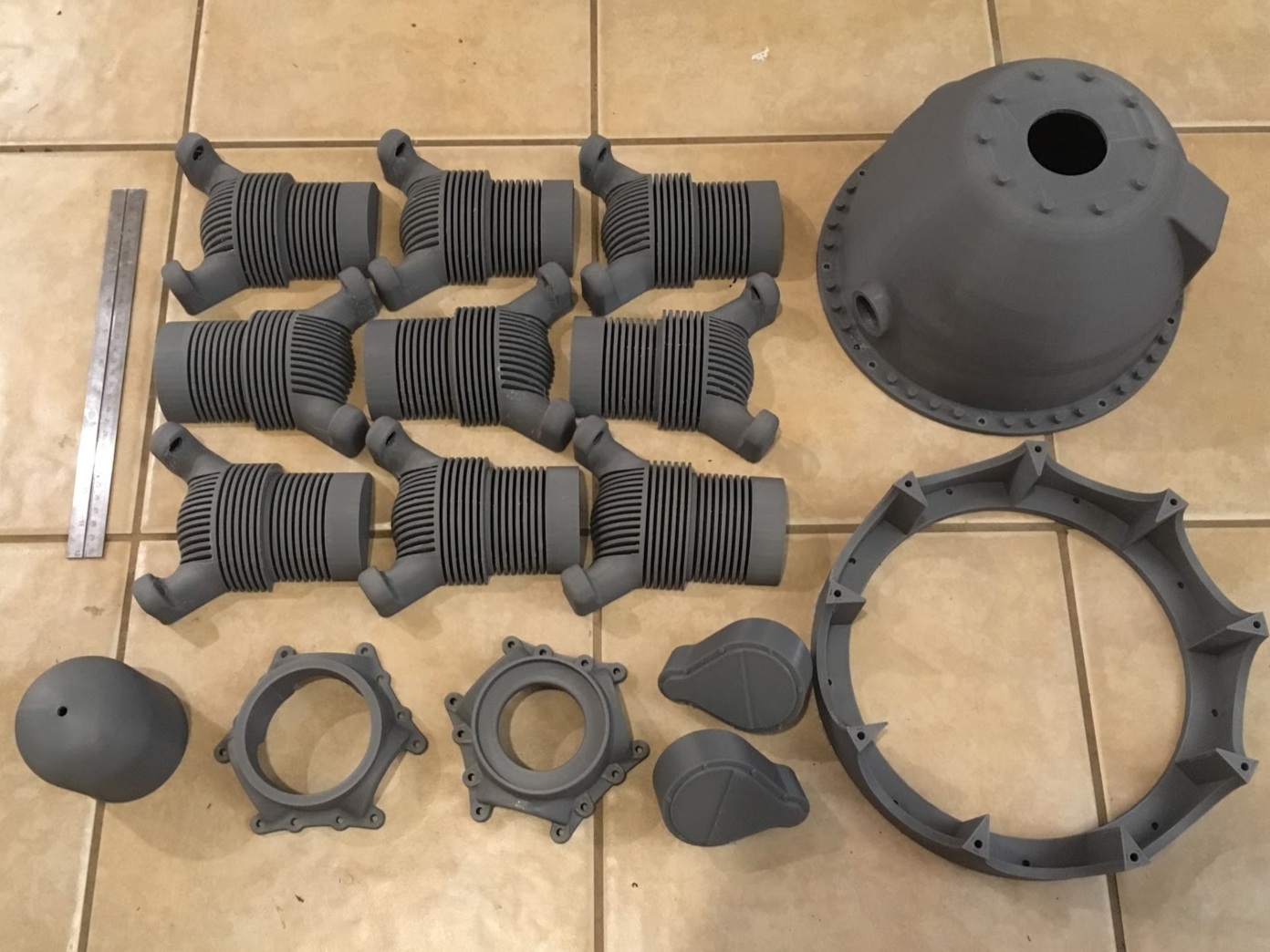 COmponents for Full-Size Replica of WW2 Prop Plane Engine
Set of 12 Model Buildings